This illustrates using Cameo's events management for a weekend conference on Cats on the Internet at the Camford Conference Centre, with early-bird pricing if booked on or before 1 January. This example will be extended to cover optional strands as that feature becomes available in Cameo.
You might find it helpful to review Example 1 and Example 2 first where the parts in common with this are shown in more detail.
Venue
Start in the Venues and Resources section of Events and Bookings by adding a second new venue. This is exactly the same as Example 1 for the time being: a single venue with a single overall capacity: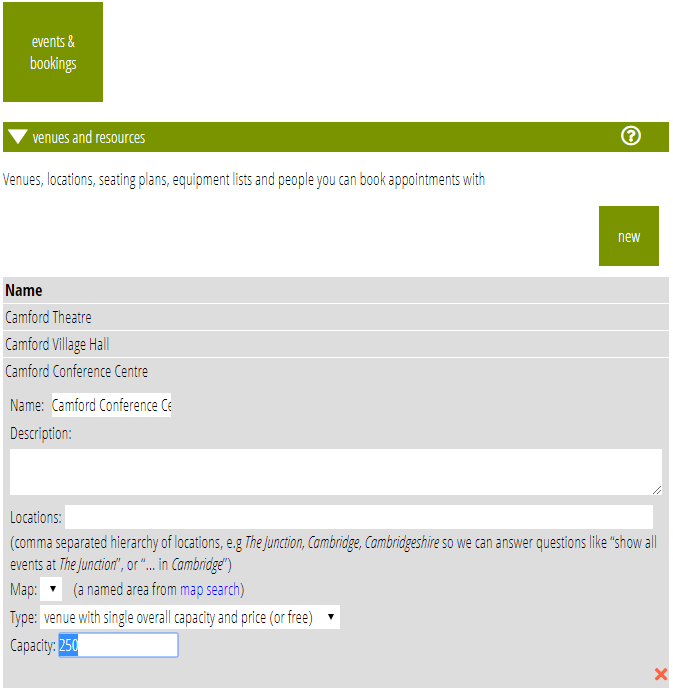 Price plan
The main difference from the earlier examples is that we'll set this up with cheaper advance pricing: £100 instead of the normal £150 on or before 1 January 2020.
Add the normal price as for Example 1 for pricing zone all (there is only one),
but then add an additional category for the early booking.
Choose early booking discount for the type of ticket in pricing zone all,
enter the latest booking date for this price in the box provided
You may also want to describe this to the customer in the requirements box.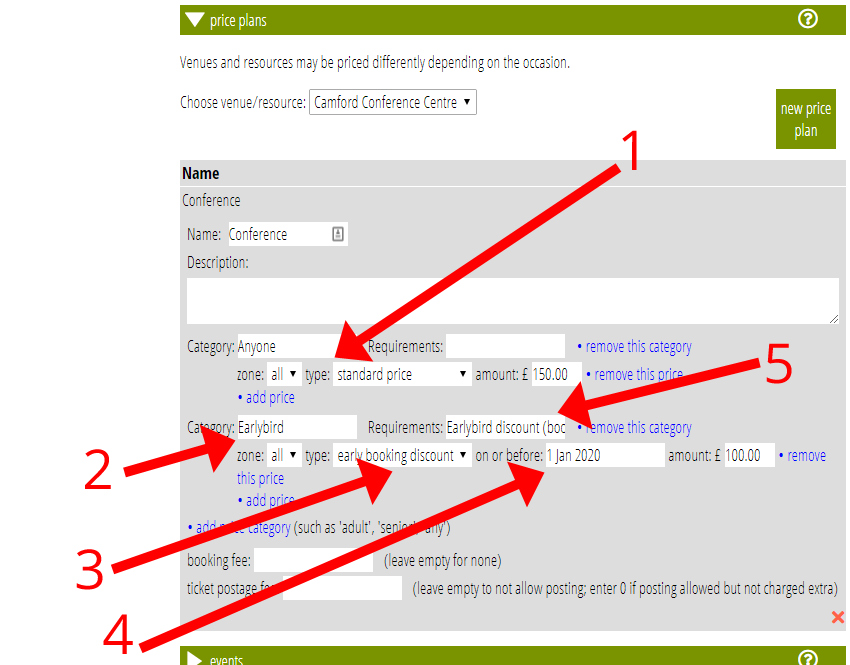 The event
Creating the event listing is almost the same as Example 1, but here we want the conference (the single instance) to last two days (unlike Example 2, where the same event was repeated on multiple days, here a single event takes place over two days). To do this, after entering the first date as before, click event extends more than one day, and then enter the additional date.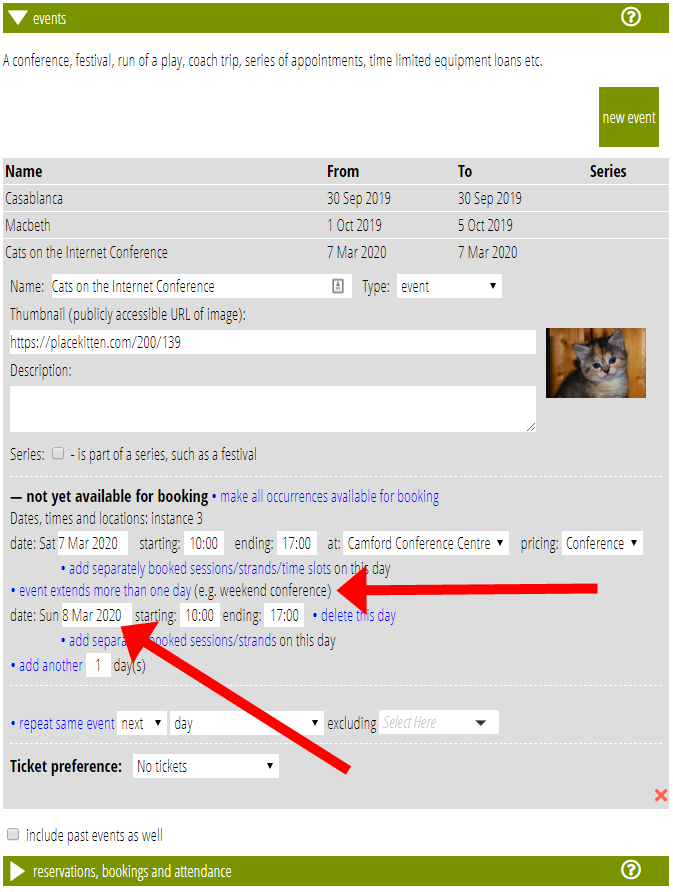 Finally, when you're happy with everything, we can open it for booking by clicking make all occurrences available for booking.
Booking through Cameo
Having added the events from Examples 1 and 2, we now have three events in Reservations, Bookings and Attendance, so we need to narrow down to a single event, our conference: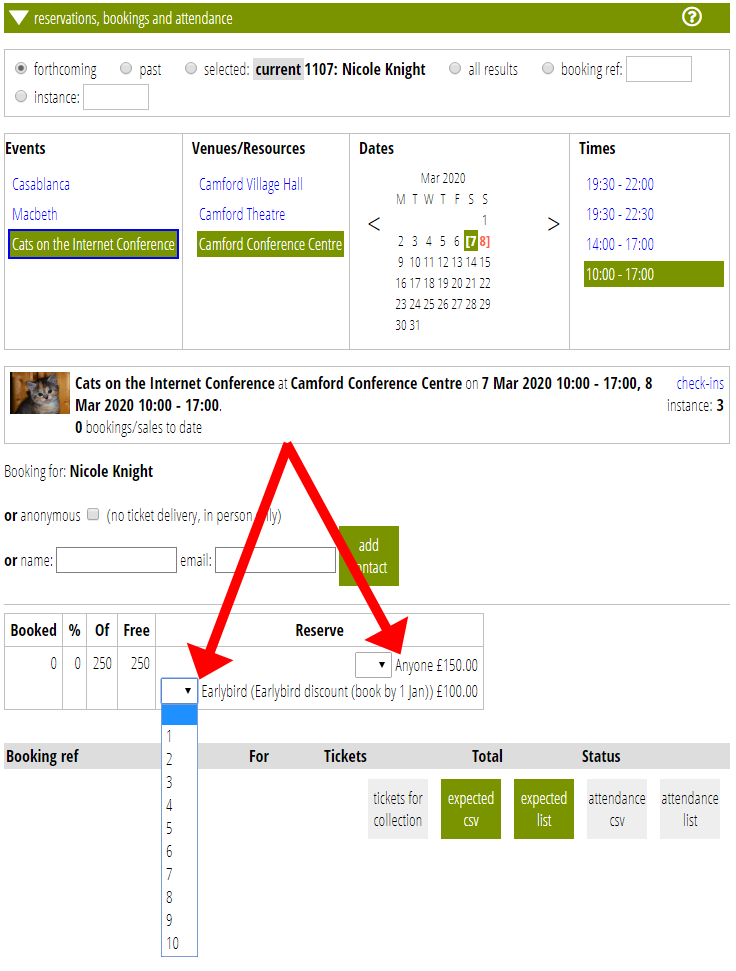 Notice we now have two different categories from which we can choose to book. After 1 January, the earlybird discount will no longer be offered.
Checking in is exactly the same as Example 1, though at a conference you are perhaps more likely to check people in at a reception desk using Cameo than to use tickets. You might also use Cameo to produce lanyard badges ahead of the conference.