A new section in Cameo 9 provides a shortcut method to add everything that is needed for a straightforward, one-off event in one place.
NOTE: this article was updated in January 2020 to reflect a change which moved add one-off event to a button in the events section instead of being a section in its own right.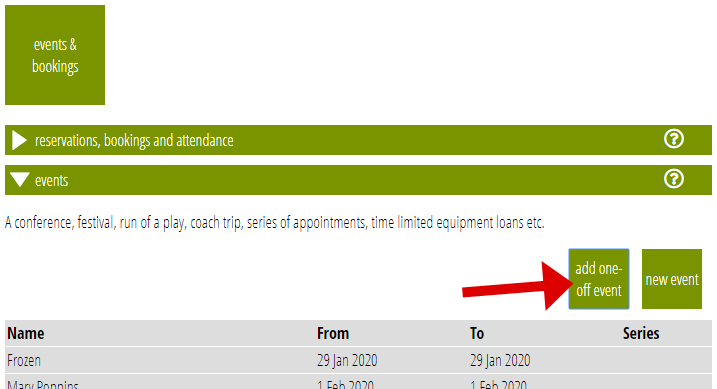 Open the new form using the add one-off event button in the Events section under the Events & Bookings menu. The form collects much the same information as the Eventbrite equivalent.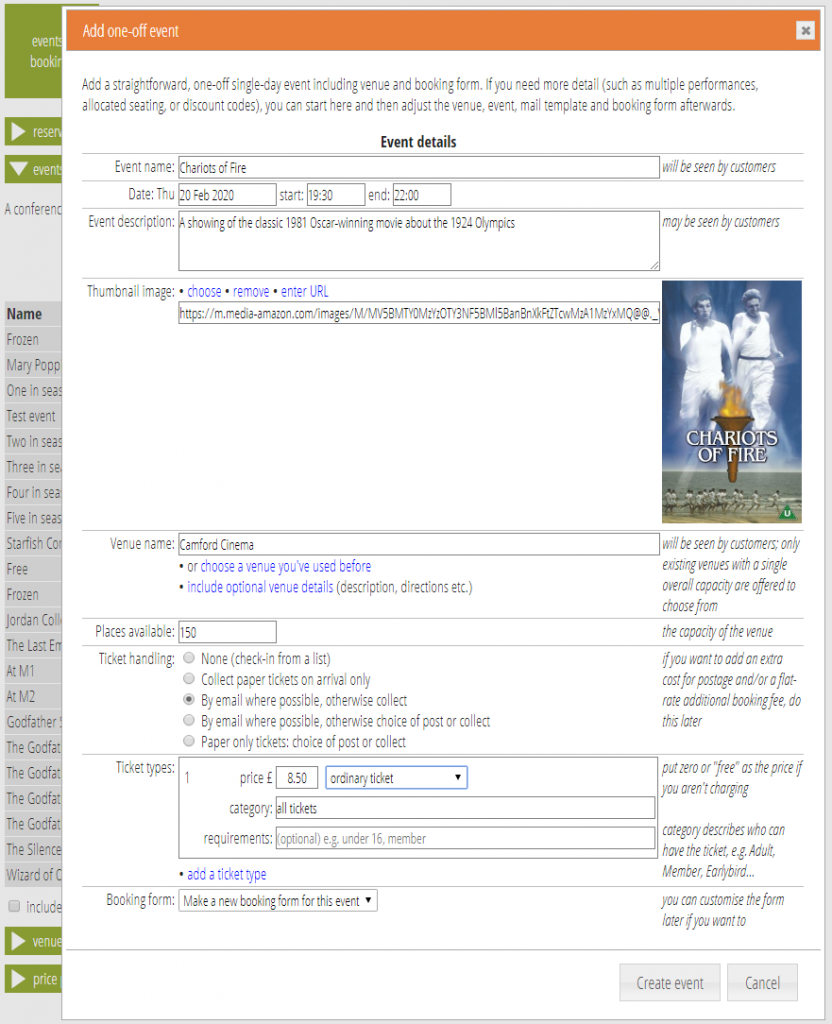 The form makes:
the event itself
the venue, though you have the option to re-use a previous venue if you want
a set of templates for sending and printing tickets if there isn't one already. You can customise these templates later if you want
a form to take bookings for the event if you want one (or you can choose to share an existing form), which you can customise later if you want to phrase something differently from the form provided
While leaving customisations available, the intention of the new section is that a straightforward, one-off event will work just with the minimal information provided and the one line code to embed the booking form in your website.
Even if your event is more complicated, you can use the new form as a starting point and modify the components of the event later. To use only this form the event needs to
take place on a single day,
not have repeat performances,
have only a venue with a single overall capacity (not require allocated seating or multiple price zones),
though you can have different ticket prices for different categories of people, including earlybird pricing (tickets bought before a nominated date) and discount codes. Your tickets can also be free, of course, and you don't have to issue tickets: you can check people in if a list of reservations instead, if you want to.