A new sub-section is provided in Member Tasks:
membership status, cards and qrcodes to record GDPR consent for under 16s. This comprises just a status phrase for each child individual (identified by the join form for example, and in the API for new members). Typically it will be awaited if the membership is only for an under 16, or provided where a parent included a child in their application.
The status awaited blocks enrolment.
The status can be updated for each child (and removed when they reach majority if you are given this information). For example, you might
mark it as attached to record that event and allow enrolment and attach a consent email from a parent to the membership record.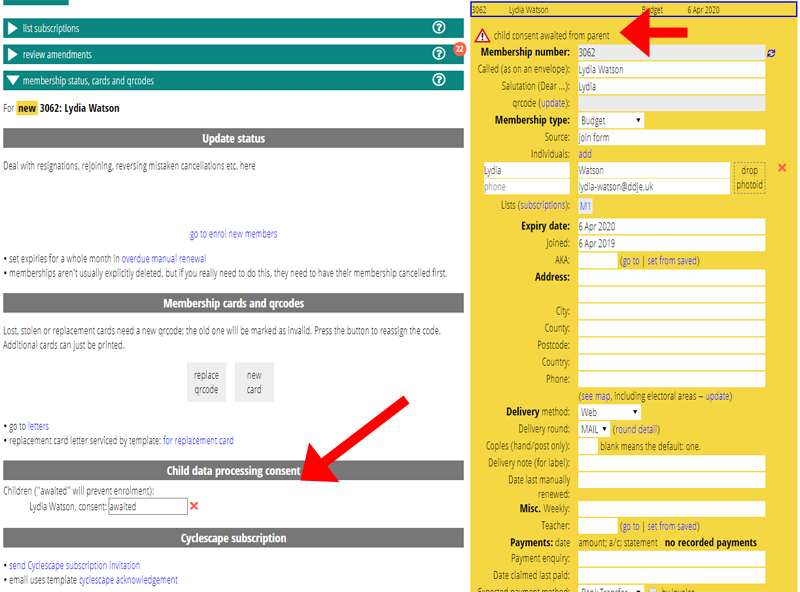 It isn't possible to add a new under 16 status to an individual from the Cameo user interface, but it can be added later if necessary.