The original button in the template editor toolbar to insert a table into the template has been replaced by a more comprehensive table builder. The need for this has become apparent in the recent introduction of merging records into table rows, but is also useful for construction of email layouts.
The new box that pops up gives you fine-grained controls over how your table behaves. Changes are previewed alongside. For example:
millimetre widths and heights for letter templates
text alignment
header row or not
borders, cell spacing and padding inside cells
table size determined by the size of the box it is included in, or automatically by content and space available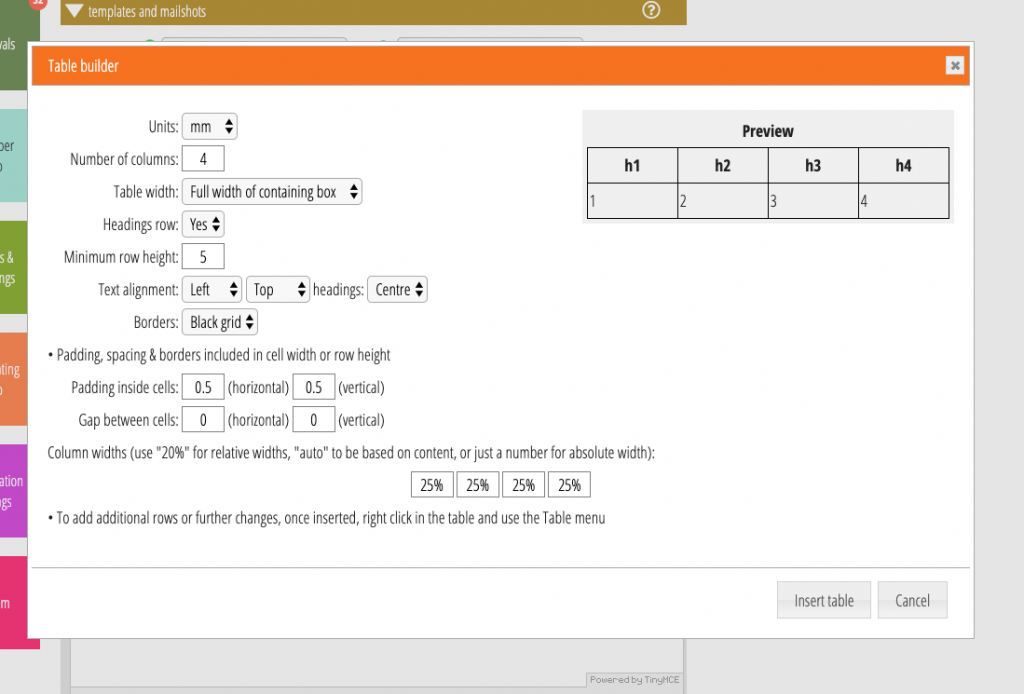 The removal of the built-in table button from the tinymce editor means the menu to adjust tables is no longer available in the editor toolbar. However, it can still be reached for tables already inserted by right clicking on the table to access the editor's context menu.