News Builder is a major addition to Cameo's template editor. With it you can compose structured mailshots from a set of ready-made, customisable blocks.
You edit the text, which can still include substitutions, in the usual way in the template editor.
See the detailed notes on using News Builder.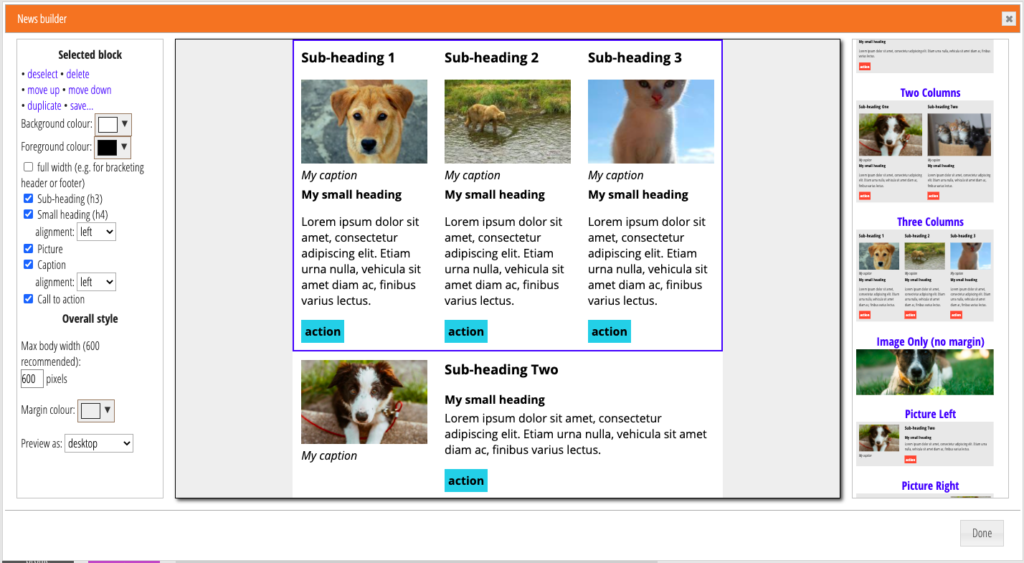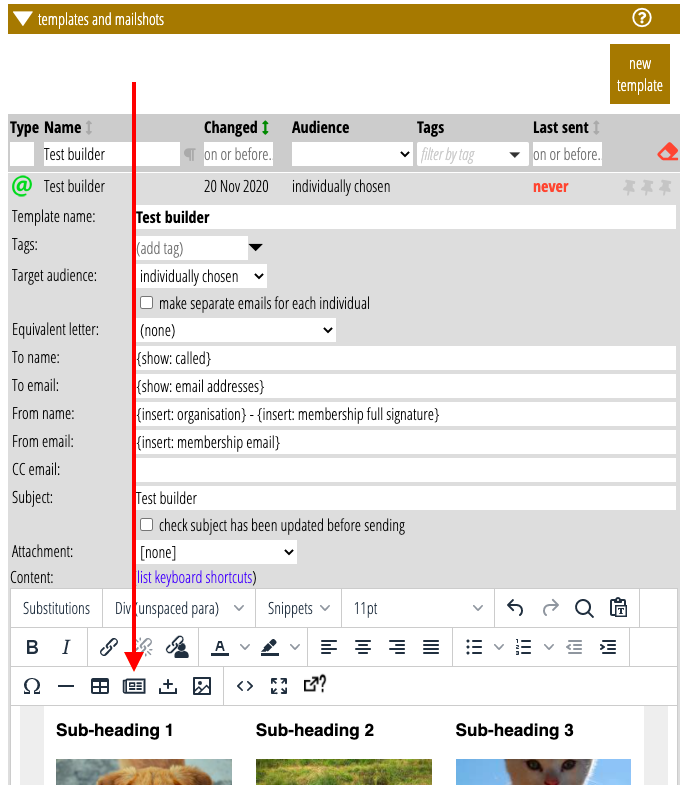 Outgoing email recognises that it has been produced from a News builder template, and adapts it before sending so that it contains two copies, one suitable for most modern email apps and the other suitable for Microsoft Outlook and related products (like Windows 10 Mail). Outlook uses a completely different method of displaying rich-text email which is unsuitable for small screens and has limited possibilities for layout.