Signup is for repeatedly collecting contact sign-ups at an event, on a phone or tablet, for use by staff or volunteers (not the general public).
It's a special kind of web page which works offline, and, once installed, should only need an internet connection to upload the saved details to Cameo after an event (when a connection is available).
Getting started
If your organisation's domain name is example.com then typically Signup will be found at https://signup.example.com
Before your event, while you still have a connection, visit the site so it is loaded in your browser on the device you intend to use.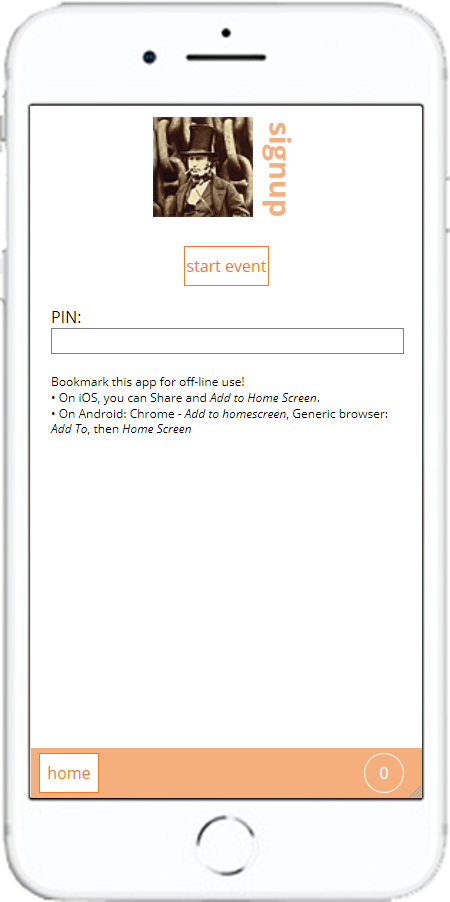 For ease of access add the app to your home screen (as it says).
The app requires a PIN to upload data. You can provide that now, or later if you want. The PIN is for the device (more specifically, that particular browser on that device) and shouldn't need adding again once done. Please don't use the same PIN on more than one device.
A PIN is obtained from someone with a Cameo login. They can create one for you in Admin →Signup PINS.
At an event
Click the start event button on the home screen…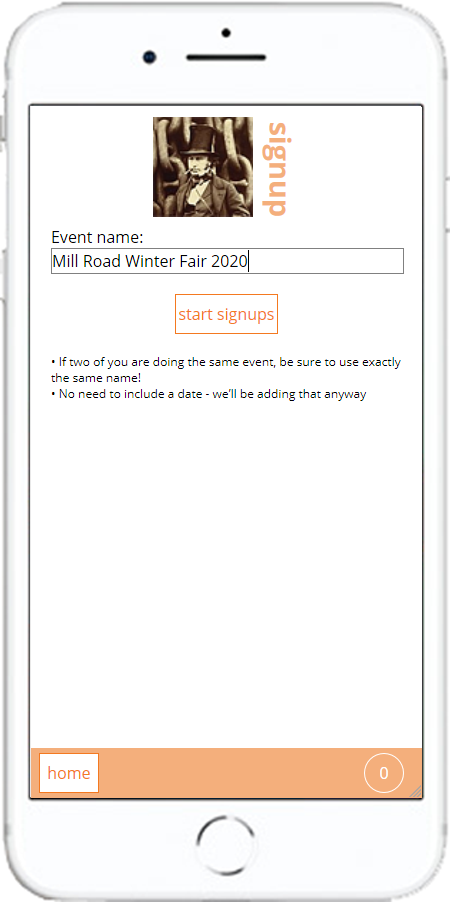 Provide the name of the event. This will end up in the Source field of each of the collected contacts.
Click the start signups button…
Collecting sign-ups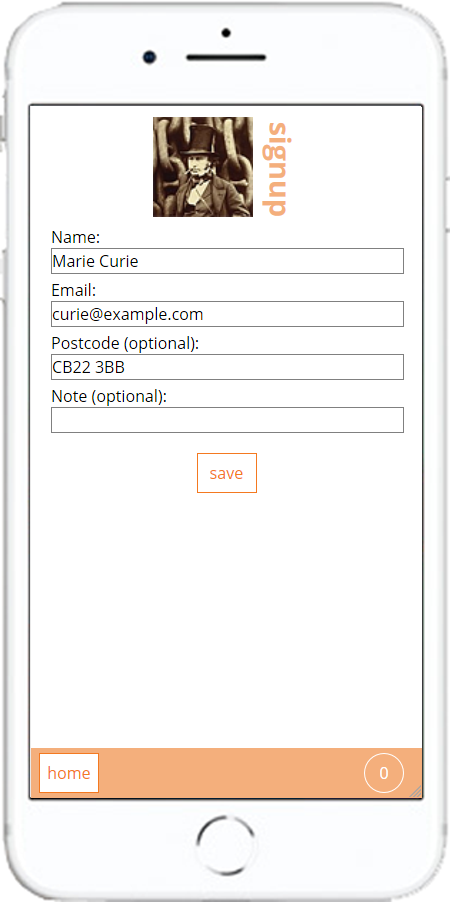 For each contact, enter their details, which will end up in the obvious Cameo fields.
Press the save button…
When you do so it gives you a green tick briefly to show it's done it. Then it increases the number you've collected by 1 in the bottom right, and you're ready to do another: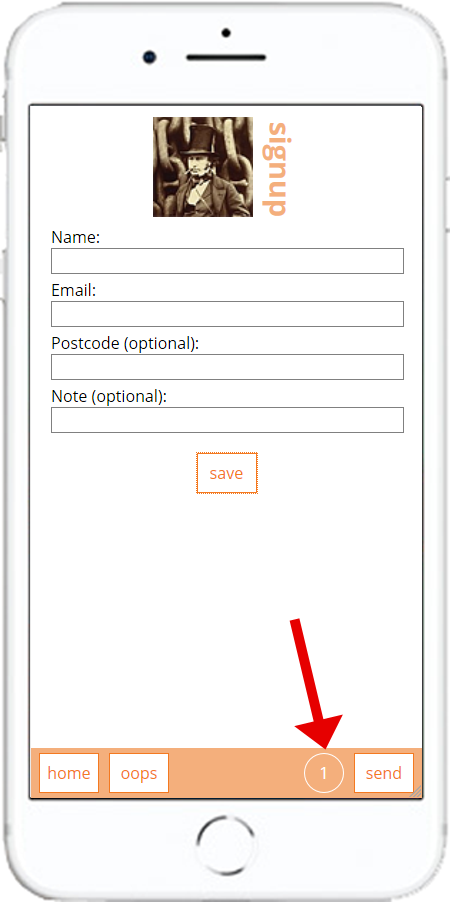 Notice on the bar at the bottom that you also now have the option to:
send (which immediately sends all the accumulated contacts to Cameo – if you didn't enter a PIN you'll need to return to the home page to do so), or
oops (which returns you to the contact you just entered, so you can make a correction)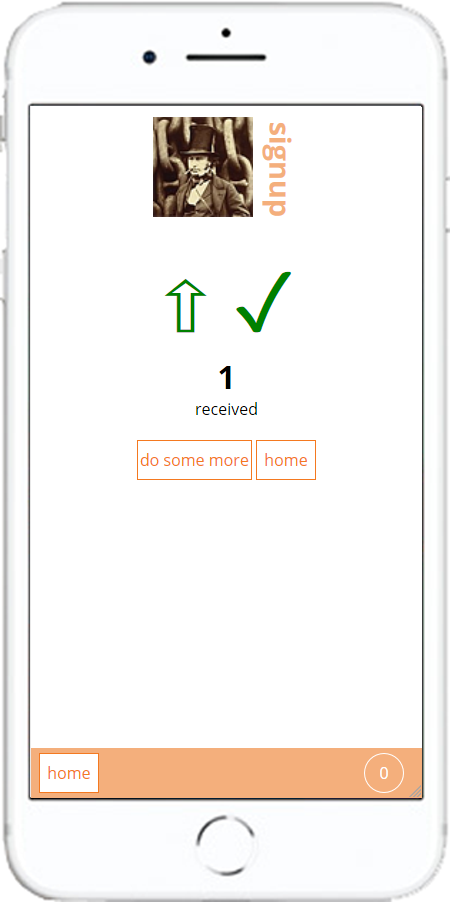 You can always return to the home page to start a new event, or enter PIN etc – you won't lose the existing captures by doing so – they all stay tucked away in your browser's memory until you successfully upload them, even if you go to a different page or close the browser completely.
If you've just been trying it, and want to start over, clear everything, there's a reset button on the home page.