Cameo Signup is a web app for use by staff or volunteers collecting contacts at a gathering of some kind. Previously specific to Camcycle, the app is now generic and available to all Cameo installations.
It's a special kind of web page which works offline, and, once installed, should only need an internet connection to upload the saved details to Cameo after an event (when a connection is available).
You can refer your staff who will be using it to the user guide: How to use Cameo's Signup app.
Installation
To make use of Signup, your webmaster will need to add a sub-domain for it. If your organisation's domain is example.com then you would typically assign signup.example.com (or signup.cameo.example.com or whatever, using the same pattern of URL as Cameo's check.in app) as a CNAME for your cameo domain (often cameo.example.com.)
While you could just use a form for this purpose, Signup offers several advantages:
it works offline, once installed
it is designed specifically for small screens
the workflow makes it easy to add multiple sign-ups quickly one after another
PINs
Signup requires an eight-digit PIN number to be provided to the device running the app.
PINs are allocated in Cameo using a new section, Signup PINs, on the Profile menu.
Click new pin to allocate a new PIN number, then update the name to something meaningful such as the name of the person or device using it. Click view on the relevant row to see and copy the PIN number.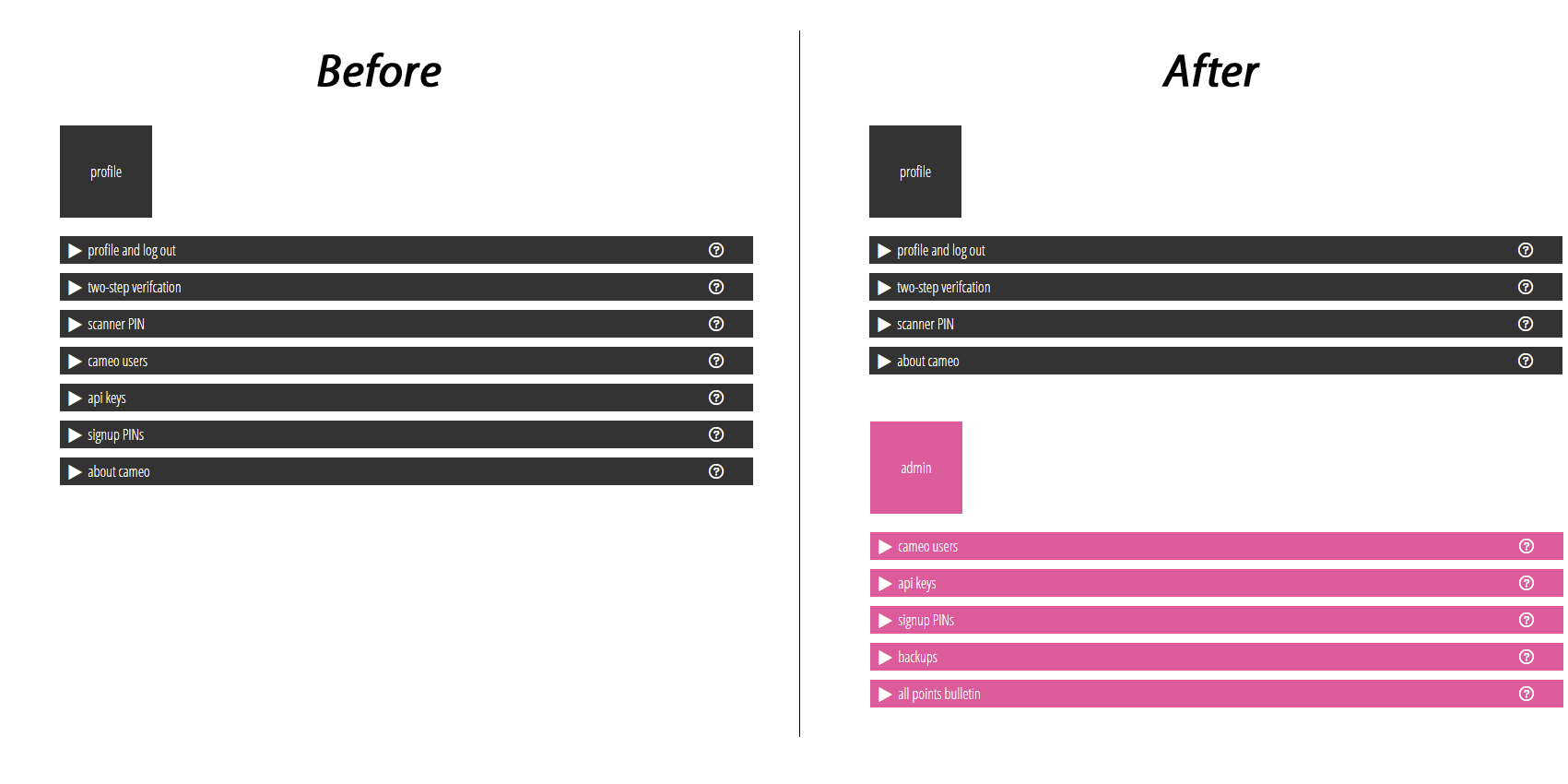 The PIN used also determines what contact type will be assigned to the newly-added contacts by devices using that PIN.