This illustrates using Cameo's events management for a week's worth of appointments for three doctors – Arbuthnot, Benjamin and Canondale at the Camford Medical Centre.
We represent each doctor as a separate resource, analogous to a venue. It is possible to create a single resource (like a venue) with three named people (analogous to a seat at a venue). However, it is better to use separate resources: booking is done by narrowing down the choices of event, date, time and venue/resource until just one instance (performance, appointment etc) is identified. At the same time, you can see whether the session you would like to book is available. Choosing that then moves to the next step to choose variants if there are any, such as a specific seat or category of person making the booking.
In this example it is quite likely someone would want to see a specific doctor, so having to choose a date and time, and then moving on to the next step to see if that slot is available for that doctor is rather tedious, whereas if each is a separate resource, you can see quickly what combinations of doctors, dates and times are available.
So we'll call our event 'Camford Medical Centre Appointments', and the medical centre won't directly appear in the venues/resources section at all.
Create the resources in the Venues And Resources section each as _specific named person_: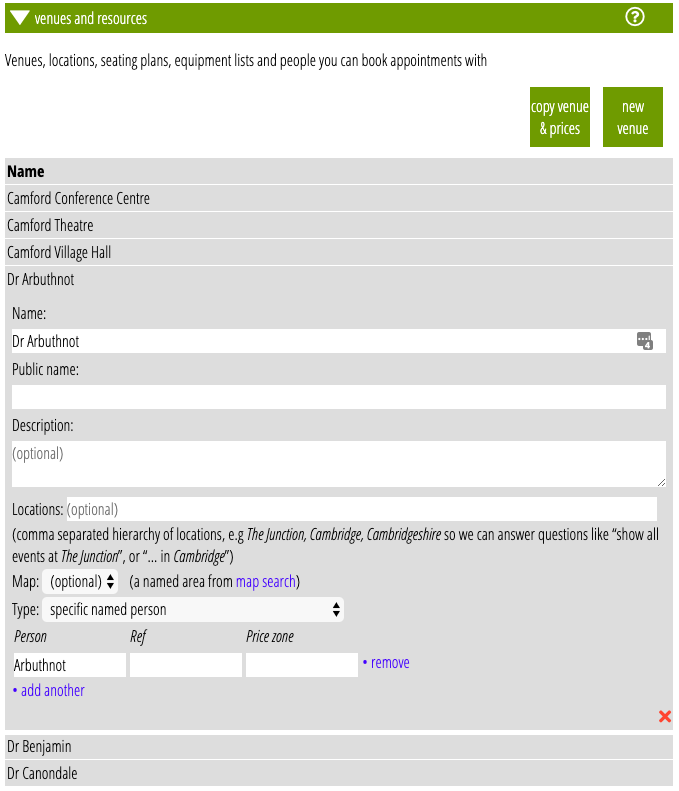 We aren't charging for these appointments so price zone will remain empty and we won't need to visit the Price Plans section.
Create the event Camford Medical Centre appointments and add the first alot with Dr Arbuthnot at 10:00 on 5 August: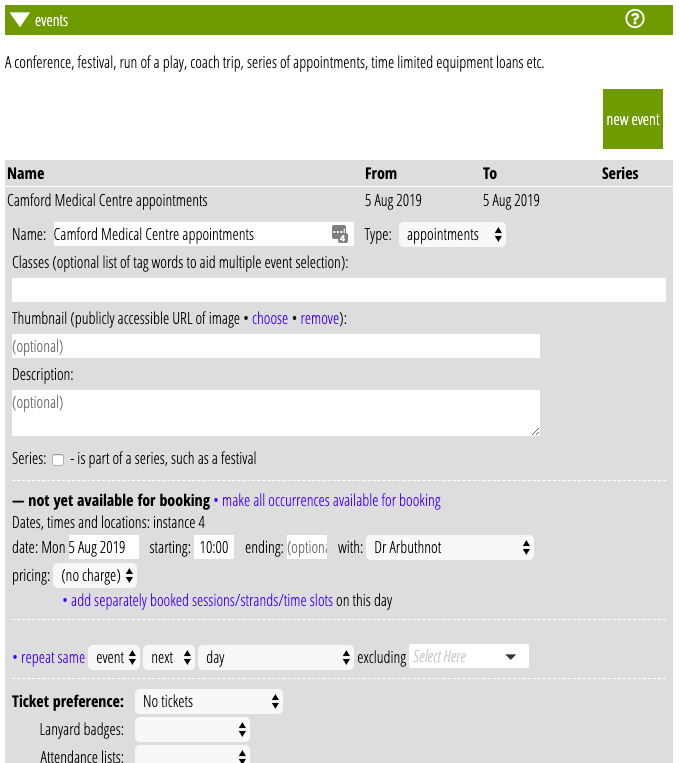 Now we'll create five more similar appointments at hourly intervals by choosing for repeat same:
and click repeat same twice, each time changing the doctor selection. We then have three 10:00 appointments set up.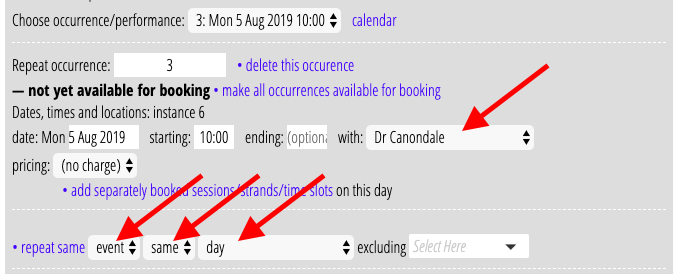 Next, repeat that day (the three appointments we already made on the same day) every hour adding 5 days-worth. That will produce 6 appointments for each doctor each spaced at hourly intervals starting 10:00.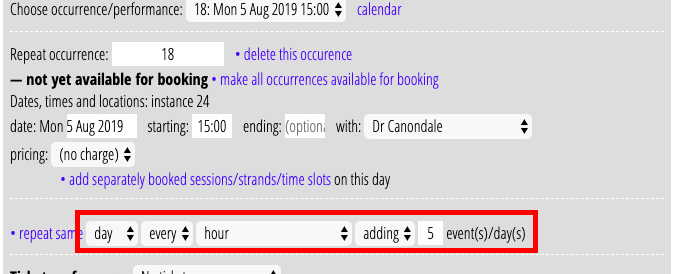 Then we can further repeat that for 4 more days of the week, giving a total of 90 appointments: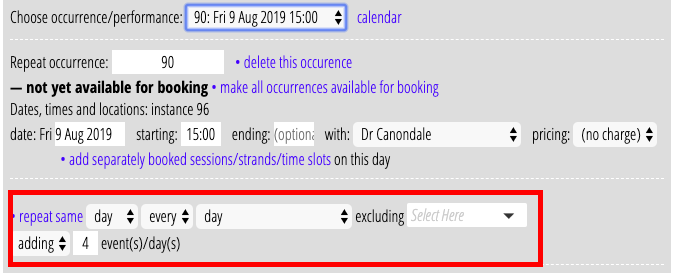 Finally, let's assume Dr Benjamin isn't available at 13:00 on Wednesday. So we'll just delete that one: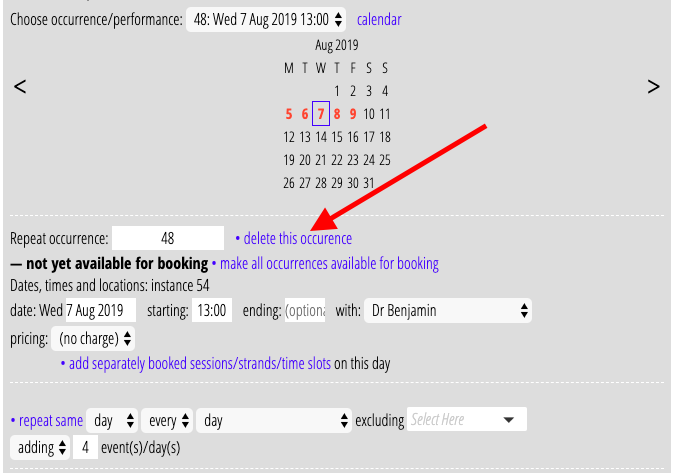 If we now make them all available for booking and look at the appointments selector, choosing Dr Benjamin on the 7th, we can see that indeed the 13:00 appointment is not offered: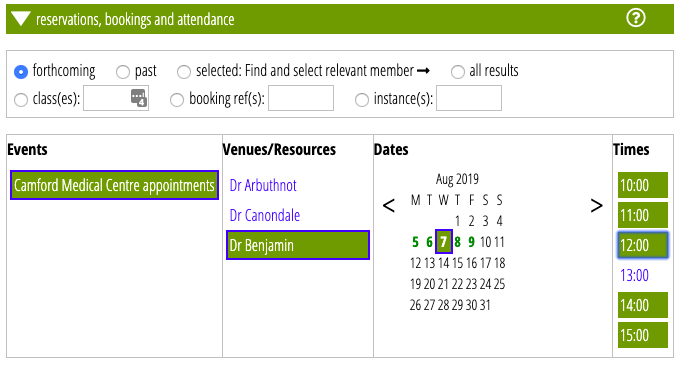 Further, if we book say his 12:00 appointment on that day we can then see it is already booked (red being "sold out" and orange that some session combinations selected are sold out):